Read our 5-star reviews!
Find out from our customers what makes the Bloody Bath Mat an awesome spooky prank!
"Definitely a great gift! Works fantastically. Try having it in the kitchen when chopping some vegetables. Clean your veggies and get them nice and wet. Let out a shriek and throw your hands (and water!) to the mat and watch the panic ensue!! All in good fun of course, this made for a great laugh."

- Macy

"The color change on this is AWESOME! I love leaving dripping hand prints when I shower in the morning – it starts my days off right. My only complaint, and this doesn't change the fact that I love it, is that even after using it daily for a couple weeks, it is rather stiff, but that is due to the thickness and newness of the material. It is well worth buying, especially if you don't tell houseguests that the color will change."

- Andrew

"Changes quickly and is such a realistic red! I scared my boyfriend quite nicely! Thank you! The surface does feel papery, so it's not one you should use regularly, but it's good for a nice prank!"

- Kelly

"Exactly as described, it is amazing and horrifying and wonderful in the guest bathroom (where no warning is given)."

- Tina

"Yes it's a thin mat, but OMG!!! This item is AMAZING !!! Worth every penny, well made, great packaging and super fast delivery. Very friendly company to deal with."

- Larry

"What a fun item! Works perfectly, and dries nicely to be used again and again!"

- Freddy
"Loved this product! Works beautifully. But, just so that the potential buyers know, this is not a thick bath mat to use daily after showering, but more of a novelty bath sheet (think a thick piece of paper) to add some fun and prank your houseguests!"

- Elizabeth

"Just got it yesterday. Hung it up and the kids loved it. Really cool effect. Color change is instant when it gets wet. You can even make splatter patterns. Happy with purchase."

- Chris

"I did not expect much from this, since it seemed hard to pull off well. This was one of the gifts I gave this holiday that stopped the room so everyone could check it out. Worked even better than imagined and hilarious reaction. I already bought 2 but I am going to end up buying more for myself. Love this product."

- Rudy

"Exactly as described, it is amazing and horrifying and wonderful in the guest bathroom (where no warning is given)."

- Serena

"This was ordered as a Christmas gift but we had to try it! The mat was packaged perfectly, arrived quickly and worked great! Highly recommend this!"

- Ida

"Lovely product! Got it for my new place and excited to use it to drive my friends insane!"

- Andy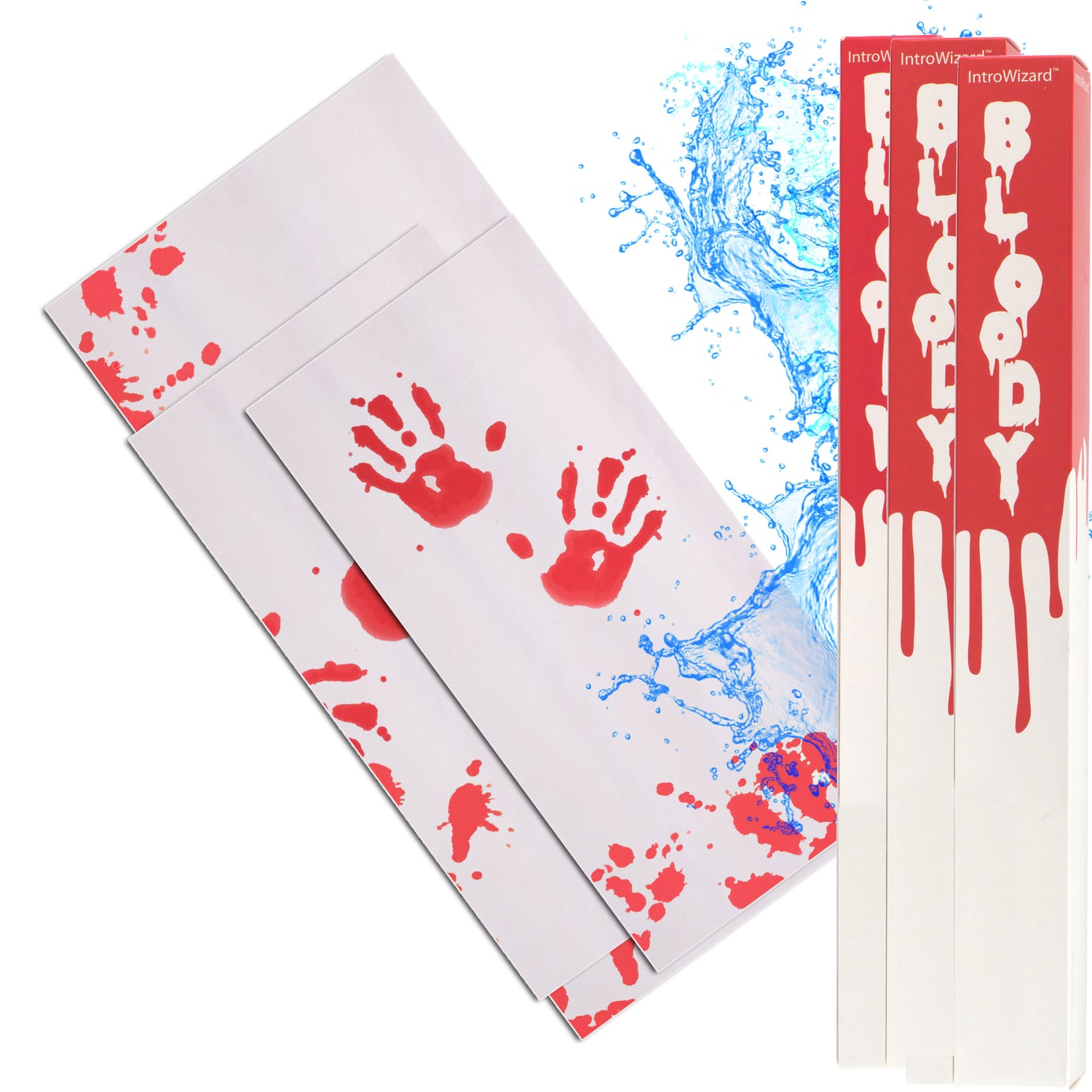 The #1 gag gift
Prank anyone in your hone with our "blood" appearing bath sheet! The magic red color is only activated by water, so place this bath mat in your bathroom and wait for the reaction.
Order Now
Bloody Mat®
Regular price
$24.99 USD
Sale price
$19.99 USD
Unit price
per
Sale
Sold out
Share
View full details