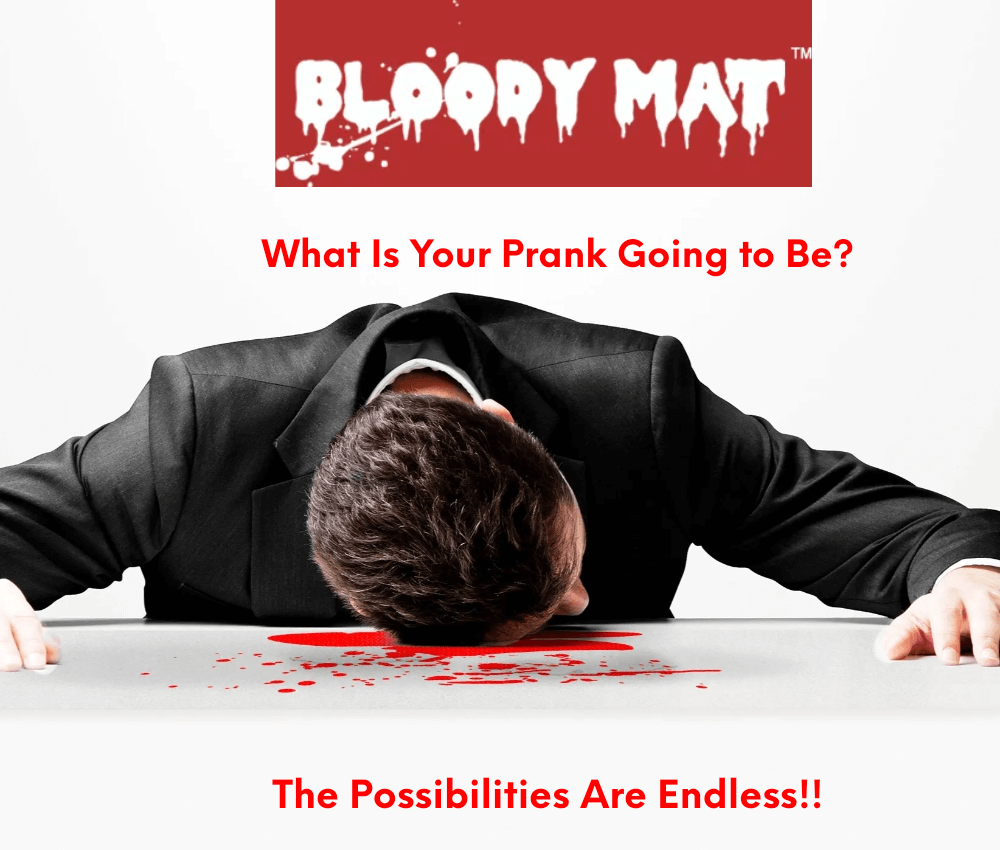 Bloody mat
Home of the WORLD FAMOUS HIT PRODUCT as seen on TikTok, YouTube, & Instagram.
This color changing mat really turns red when wet. You've got to see it to believe it!
BUY NOW!
Voted the #1 Gag Gift
The Bloody Mat® is the only real color changing bath mat that turns red when wet. Scare the hell out of guests in your home when they step out of the shower with this one-of-a-kind bath mat! It's like something out of a horror film - you've got to see it to believe it!
As seen on top social media channels:
Want to make money promoting bloody mat?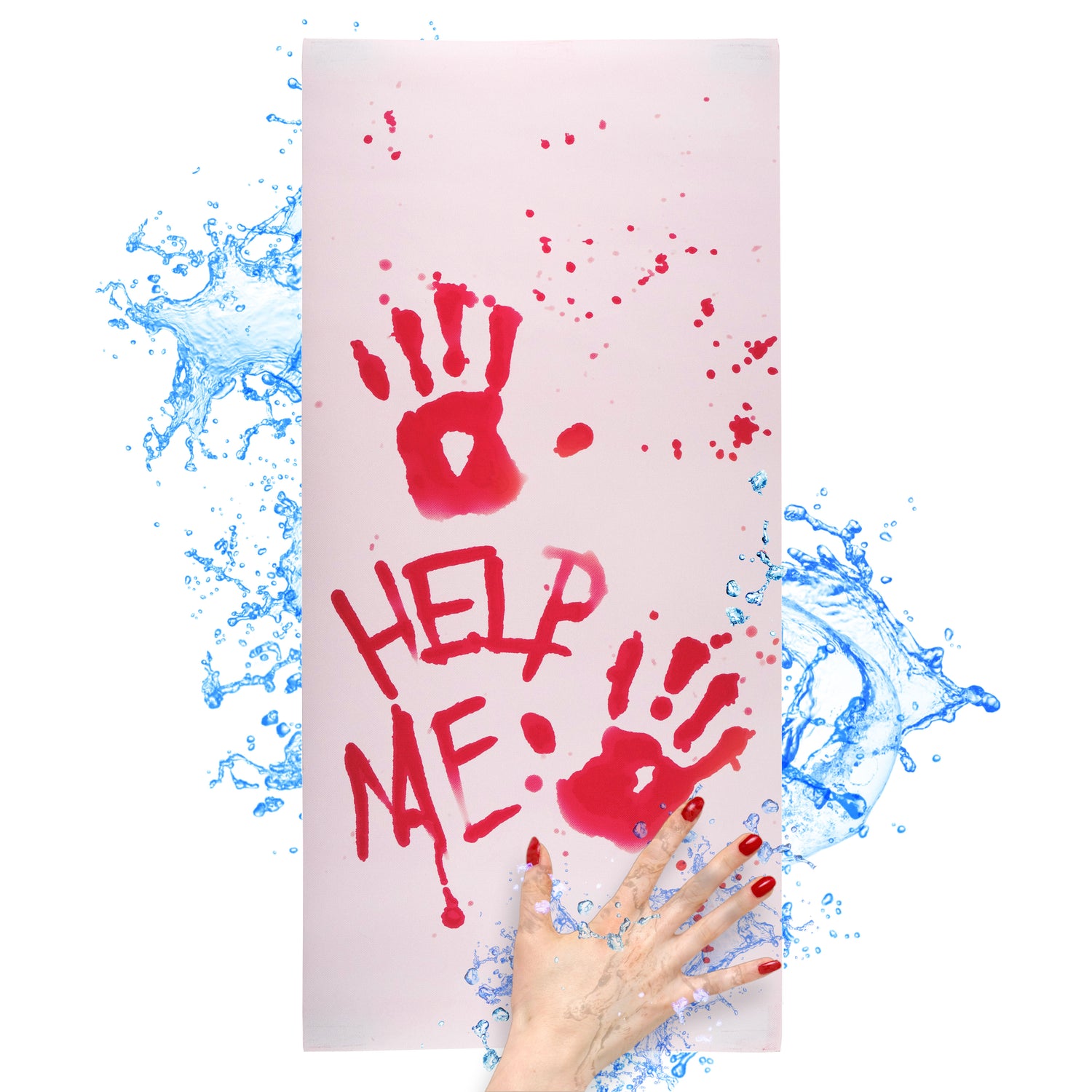 It's full of surprises!
The original Bloody Mat® is a seemly normal white bath sheet that suddenly turns a shocking red when wet and dries back white again.
Scare the hell out of anyone in your house! Made from a thin, versatile fabric you can hide practically anywhere in the bathroom.
ORDER TODAY!
See what our customers are saying!
"Changes quickly and is such a realistic red! I scared my boyfriend quite nicely! Thank you! The surface does feel papery, so it's not one you should use regularly, but it's good for a nice prank!"

"Exactly as described, it is amazing and horrifying and wonderful in the guest bathroom (where no warning is given)."

"This was ordered as a Christmas gift but we had to try it! The mat was packaged perfectly, arrived quickly and worked great! Highly recommend this!"

"My lady love has dreamt of owning one of these for years. She has been sucked into the misleading ads of the pre-printed versions that sound like they change, but are just printed bloody footprints. This is the real deal. Perfect white mat. Blood appears when you get water on it."

"I did not expect much from this, since it seemed hard to pull off well. This was one of the gifts I gave this holiday that stopped the room so everyone could check it out. Worked even better than imagined and hilarious reaction. I already bought 2 but I am going to end up buying more for myself. Love this product."

"This was such a fun gag gift, the package was so simple and the product itself is very unassuming when you look at it. However, we wanted to try it out (just to see what it did) and immediately after flicking water towards it it looked exactly like blood splatter. We did it at a Christmas party and you heard the whole room gasp in surprise, then start roaring with laughter!"
FAQs
Does the Bloody Bath Mat® actually change color when wet?

Yes! The unique Bloody Bath Mat® is the only bath mat of its kind that actually changes color when wet with water. Each authentic white mat sheet is invisibly thin, about the width of a thick sheet of non-slip plastic. Beware of generic fake 'bloody bath mats' online not sold by us,the Bloody Bath Mat® actually turns red. 
Oh no! My friend bought a fake from Aliexpress and Amazon?

Caution: Read closely when buying from other vendors! If it's not the Bloody Bath Mat® brand - it's a fake.

Don't be fooled by cheaper "imitation" Blood Bath mats with painted bloody footprints,  ensure you get the real color changing product sold by us.
How much is shipping?

If you purchase 2 mats, shipping is free. Use Discount code FREE at checkout to get free shipping.

US shipping starting from $1.99
Do you offer drop shipping or bulk resale for businesses?

Yes, please apply to the Bloody Bath Mat® wholesale membership program to review our catalog. For business owners we offer order discounts by carton quantity tiers. Apply to join today or contact us if you have any questions.
How should I care for my mat?

Wipe and hang to air dry after each use. The color will not drip off. Caution: If you don't hang up to dry, color stains most likely will remain on your mat when the water has dried. Please read the Important Safety Instructions before use.